How do I access my appointments?
How do I access my appointments?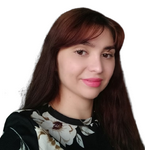 Updated by Mira
Okadoc offers you the ability to view all your booked appointment, please follow these steps:
Log in to your account through Okadoc login page or through the login page within your Okadoc-support healthcare provider's website/app.
Select My Okadoc.
Click the Appointments section in the menu.
Within this section, you can view Upcoming, Past and Cancelled appointments.
If you want to view more information related to a specific appointment, just select Appointment Detail.