Why is a profile not available for online booking?
Why is a profile not available for online booking?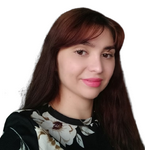 Updated by Mira
If you select profile and you cannot see an available time, that could be for one of the following reasons:
The profile's schedule is currently full. Please check back later to see if a slot becomes available.
The profile is not currently enabled for online booking, but Okadoc enables patients to manage their appointments. In this case, appointments can be rescheduled or cancelled via Appointments, but new appointments cannot be booked online. In this scenario, you will need to contact the provider directly via their contact centre to make a new booking.
The doctor's profile is listed but not fully onboarded onto Okadoc. In this case, the following disclaimer will be visible in the profile "This profile is not registered on Okadoc".
If you cannot find the doctor that you are looking for, this might be because they are not yet listed on Okadoc. In this case, we suggest that you reach out to the doctor or their facility directly, to encourage them to join Okadoc and become bookable online.