FAQ - Online Pharmacy Delivery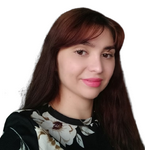 Updated by Mira
Is there a minimum order?
There is no minimum order. Just place your order and we will be happy to deliver it
How would I know if a product is out of stock?
We always have stocks of all the medicines, but it can happen we ran out of stock temporarily. If this is the case, our pharmacist will reach out to you and advise about possible alternatives.
Can I modify or cancel an order?
You can modify or cancel your order within 30 minutes from your order confirmation
You can reorder by initiating a conversation on the same whatsapp you received from us.
What payment methods can I use?
We accept online payments as well as cash on delivery.
Can I save my payment details for future orders?
This feature will be available soon
How long will it take to delivery my order?
Your order will be delivered within 2 hours from the moment we receive your confirmation and/or payment.
Can I choose the delivery date and time?
Yes. Our pharmacist will contact you to schedule the delivery as per your convenience.
What are the delivery fees?
There are no delivery fees for the moment.
Do I need my ID to accept the delivery?
Yes as we need to verify that the right patient is receiving his prescription
Can I change my delivery location?
Yes, but this might affect the delivery timeline.
Can I reschedule my delivery if I missed it?
Yes, please reply back to the same WhatsApp message you received from us and we will be happy to reschedule your delivery. This might incur additional fees.
Can someone else accept my package?
Yes, to do so, you need to inform us in advance who will be the receiver.
What to do if I received a damaged/ defective/ incorrect product?
We have strict quality standards with regards to the product, but if it happens, please send your request by replying to the same WhatsApp message you received from us.